'Belonging' is a place where young Catholic adults can find connection, rest, and encouragement on their journey with Jesus Christ. Hosted by Zach Jansan, he felt the call of the Holy Spirit to host a show where Catholic adults can find their way in this early part of their adult life. His cohost is Father Gervan Menezes, the chaplain for University Catholic. New episodes are heard Thursdays at 11am on WBOU 100.5FM and streaming at WBOU.ORG.
Episodes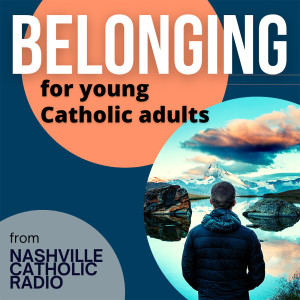 Saturday May 21, 2022
Saturday May 21, 2022
Father Gervan and Courtney Soto distilled down their program about dating in this amazing insight into what dating should look like. They answer the questions many are too embarrassed to ask.